There is plenty to see and do around Henderson and nearby York! Here are some of our favorite nearby attractions: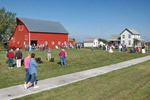 Henderson Mennonite Heritage Park
Henderson Heritage & Tourism was formed with the purpose of sharing and documenting Henderson's Mennonite heritage. The 8 1/2 acre site, located just north of Henderson, includes a replica building of the original Immigrant House, a replica late 1800's Mennonite church, farm house, granary, windmill, and fully restored barn built in 1911.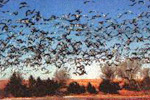 Kirkpatrick North Wildlife Management Basin
Located 3.5 miles west and 2 miles south of York. The 356 acre north basin contains 70 acres of semi-permanent wetlands, l75 acres of seasonal wetlands, and the rest upland grasses. This is an excellent area in spring for viewing thousands of migrating ducks and geese, especially snow geese. April through June it attracts a host of shorebirds including American avocets and long-billed dowitchers.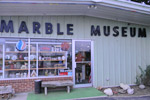 Lee's Legendary Marbles Museum
Come visit the only museum in the region dedicated to the favorite pastime of playing with marbles! Collectors are sure to have a colorful experience viewing the thousands of marbles on display. This is the largest collection of marbles in the world. Open 7 days a week from 10:00AM - 6:00PM, and admission is always free.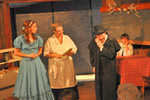 Yorkshire Playhouse
The Playhouse holds four regular productions each season along with a special Children's Theater production in the summer. Each production is held for 2 weekends (Thursday-Saturday) with curtain time at 7:30PM. There is also a Sunday matinee with a 2:00PM curtain.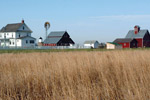 Wessels Living History Farm
The 145-acre farm now features the home David Wessels shared with his brother. It also features a red, timber frame barn, corn crib, machine shed, garage, chicken coop and a large windmill typical of the 1920's. These structures were chosen to begin the "living history farm" experience. To the south, there is a modern tractor display building with many of the tractors, stationary engines and combine that Dave Wessels restored. Surrounding the buildings is a modern farm operation that is still producing crops.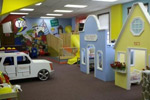 York Area Children's Museum
Since it was established in 1999, the York Area Children's Museum's mission has been to provide a safe, imaginative and affordable play opportunity for the youngest residents of our community. Because the museum is operated solely by volunteers, it has been able to keep the admission fee the low price of $1 per person, for the entire time it has been open.
---